New! Shop The Elements Collection from The Bouqs Co
The Elements Collection – Water, Fire, Earth,Air – astrologically aligned Bouqs for every sign, occasion, and intention. Launching August 1, six fresh flower bouquets and two potted indoor plants have been curated to delight recipients of any sign.
The Element-based collection will help shoppers find the perfect gift based on recipient
characteristics aligned with their sign. Say "Happy Birthday, Thanks, or Thinking of you
with a Bouq or plant that reflects the recipients nature. Or treat yourself!
---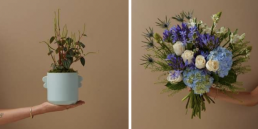 WATER
Rio & Aquamarine
Celebrate intuitive and imaginative Pisces, Cancer and Scorpio with inspired
arrangements of cool blue florals and striking plants.
Shop The Elements WATER Collection
---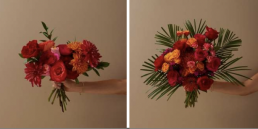 FIRE
Heatwave & Firecracker
Daring Aries, Leo and Sagittarius arent afraid of the spotlight ignite their passion by gifting them bold red, pink and orange Bouqs.
Shop The Elements FIRE Collection
---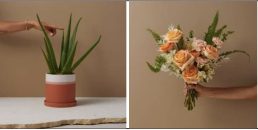 EARTH
Terra & Down to Earth
Practical yet powerful, ambitious yet grounded. Make any occasion special for
Capricorn, Virgo and Taurus.
Shop The Elements EARTH Collection
---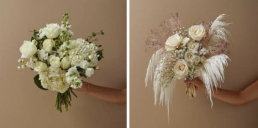 AIR
Cool Breeze & Whisper
Forward-thinking and adventurous air signs Aquarius, Gemini and Libra deserve
gifts that are equally beautiful and innovative.
Shop The Elements AIR Collection
---