Why be ordinary when you can be extra? The Extras Collection is taking the platform to new heights with a pumped-up lightweight sole. Be sure to check out the assets for the Club C and Classic Leather SP Extras models down below.
Offer: 25% off for Planet Fitness Members at Reebok!
Run Dates: 1/1/2023 – 2/28/2023
Promo Code: REEBOKPF25
Offer: 50% Off Winter Layering Only at Reebok!
Run Dates: 2/25/23 – 3/07/23
Promo Code: RETAILTHERAPY
Offer: Reebok Friends and Family 35% off Sitewide + 50% off Sale!
Run Dates: 3/01/23 – 3/15/23
Promo Code: FAM
Offer: Reebok Affiliate Friends and Family 40% off Sitewide + 50% off Sale!
Run Dates: 3/01/23 – 3/15/23
Promo Code: FAMILY
Offer: 60% off Les Mills Collection at Reebok!
Run Dates: 3/01/23 – 3/31/23
Promo Code: LM60
Offer: Nano X1 Training Shoes Marked at $69.97!
Run Dates: 3/07/23 – 3/16/23
Promo Code: N/A
Offer: Nano X2 Training Shoes Marked at $79.97!
Run Dates: 3/07/23 – 3/16/23
Promo Code: N/A
Offer: Buy One Get One 40% Off Only at Reebok!
Run Dates: 3/17/23 – 3/20/23
Promo Code: BOGO
Offer: Reebok Spring Sale 40% off Sitewide + 50% off Sale Items!
Run Dates: 3/21/23 – 3/31/23
Promo Code: SPRING
---
REEBOK DROPS
LIVE EXTRA CLASSIC
Why be ordinary when you can be extra? The Extras Collection is taking the platform to new heights with a pumped-up lightweight sole.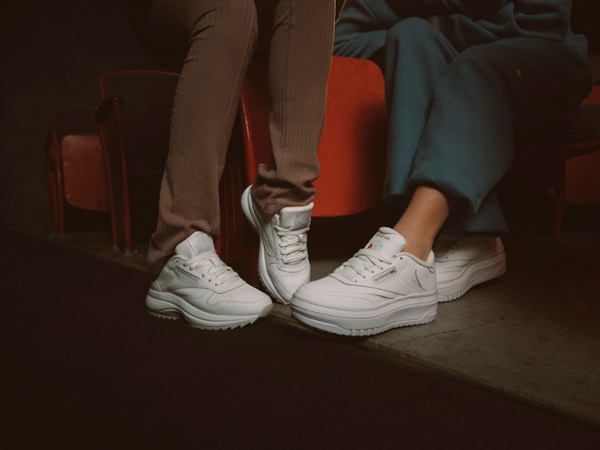 THE NEW NANO X3
The Nano X3 is the most dialed in Nano yet with a focus on comfort and support while offering a fresh new look and feel.
SHAQ ATTAQ
The epic comeback in a new colorway. Inspired by his first signature sneaker, these kicks celebrate the larger-than-life icon and the 30 years since the original '92 release.
DON'T SHY FROM THE MOMENT
The Question Mid Yellow Toe is for the fearless. For those who want the ball in their hands. Even when legacies are on the line.
THE NEW NANO X3
Go harder, push further—and take your workout to the next level. The Nano X3 is the perfect training partner because you can trust it to have your back when sprinting, squatting, lifting and breaking personal bests.
LOOK BACK, FUEL THE FUTURE
A vintage take on an icon, the Classic Leather Preserve the Past balances vintage and modern with cracked leather side stripes and vintage feel. Wear them with everything from the then to the right now for a classic take with a modern vibe.
REEBOK X YARD LOVE
New colorways that honor those before us and inspire the upcoming class. Reebok pledges to donate a minimum of $25,000 to UNCF (United Negro College Fund) in celebration of this capsule.
YOU'RE GETTING WARMER
New cotton essentials to see you through the winter. Start with a cozy base layer, but don't stop there.
PUMP UP YOUR COLOR
The iconic shoe is back in a new colorway that brings old-school cool back to the streets. A white base with hints of red that's rooted in Reebok signature color, make them the perfect looking shoe post-Holiday.
---
EVERGREEN OFFERS
NEW YEAR, NEW GEAR
Gear up to push your boundaries. A new year means no limits.
NEW YEAR, NEW PERSONAL BESTS
Hit the park for stair sprints and bench dips with versatile and comfortable shoe designed with a lightweight feel and responsive ride. The great outdoors is calling…answer it.
REEBOK X STREET FIGHTER™
The new Reebok x Street Fighter™ collection is designed to equip you with the gear you need to become a champion.
SECOND TO NONE
The Nano X2 Froning is stripped down for an ultra-lightweight model with Floatride Energy forefoot and is ready for speed—because every nano second counts.
REEBOK X CARDI B
Cardi B is bringing that attitude in the final Reebok x Cardi collection. Each color and design channels Cardi B's vibe for authentic style and self-expression. Bottom line, this all-inclusive collection of apparel and shoes makes a bold statement and brings high energy vibes to whatever you do.
REEBOK X BRAIN DEAD
Reebok X Brain Dead continue their epic collaboration with the new release of Shaqnosis. The artistic collective drew inspiration from the Twilight Zone and took Shaquille O'Neil's signature shoe to an unknown realm of amazing. The silhouette features marbled leather upper and wrapped in layers of shaggy suede that give is an optical illusion of falling for an unreal look that is out of this world.
ANSWER THE QUESTION
Like Iverson's move to Denver, The Question Mid On to the Next represents the next steps. Keep those next steps always moving towards the court.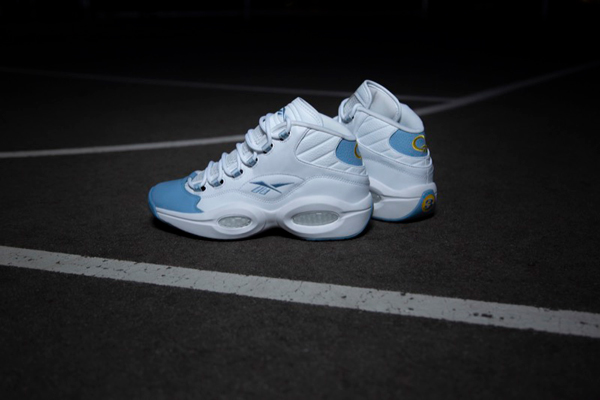 BREAKIN' RIMS
The iconic shoe is back in a new colorway that was inspired by Shaquille's lasting LA legacy. These kicks pay homage to his rim rattling throwdowns and explosive power—and continue a long line of his signature shoe releases.
REEBOK X PEPPA PIG
The latest collaboration with Peppa Pig introduces her friends and family to Reebok. Featuring a Danny Dog-inspired purple CL Jogger, a sheepish special edition of the Classic Leather, brought to you by Suzy Sheep, as well as a Complete Clean, complete with Peppa's family and all her favorite things. You can also find pig-tastic iterations of the Zig Kinetica and Club C inside the collection.
BE A BALLER
The OG shoes with OG colors is back with signature features like the I3 jewel logo, black crystal rubber outsole with gold fleck and Iverson detail on the tongue. They make Allen Iverson proud.
ONCE AN OG, ALWAYS AN OG
The Hurrikaze II pays homage to Shawn "the Reign Man" Kemp and his rim shaking dunks. They feature the Reign Man's old squad with a green and white colorway, and OG shoutout to the Pacific Northwest. A bold Hurrikaze upper design and a water droplet material accent finish the shoe and give it style that stands up to the test of time. Because as all ballers know, once you're an OG, you're always an OG—and you're welcome back whenever you want. And for this iteration of the shoe, it's been 10 years. Welcome back.
REEBOK X PANINI
Every so often, an icon is born. Something rare. Whether at your local bodega or a neighbourhood basketball court. Reebok x Panini honors those icons. A retro apparel line up and three unique Question colorways inspired by Panini's most coveted Prizm trading card parallels. Rookie Signature, Tiger Stripe, Pulsar. The rarest of rare. Pull up and shine.
REEBOK X SMILEY
The 50th anniversary of the original Smiley, celebrated through the equally iconic Classic Leather Pump. The style staple has been redesigned to appear as a blank canvas, which you can scratch away to reveal artwork by Mr. Andre, creating your own unique sneaker. Throw PUMP technology in the mix, and you've got a shoe you can celebrate your smile in, in style.
REEBOK X BB
Born on the hardwood. Remade for you. Rock those OG B-ball vibes every time you lace up these BB 4000 II shoes. So clean. So fresh. All Reebok, all day.
A CLASSIC COMEBACK
Everyone loves the return of an icon—the Question Low is back in a new black and white colorway. As a part of Allen Iverson's ever-lasting legacy, these shoes pay homage to the player who redefined the game. This iteration includes a patent-leather toe and low-cut basketball colorway with ice outsole. This pair is as iconic now as they were when first released.
REEBOK X CONCEPTS
Inspired by the draft '96 draft class—arguably one of the best of all time—these Question Mids tell a story of individuals united by the love of the game. And is underpinned with shout out to Allen Iverson's loud style (that year's #1 pick).
REEBOK X CARDI B
There's no holding back the energy Cardi B brings. The all-new Club C Cardi V2 are available in adult and kids' sizes, while Cardi Slide and inclusively sized apparel collection are for adults only. Each piece brings a bold design and fresh vibe that only the queen can.
Allen Iverson was a legend on and off the courts and his signature Question Mid take after their namesake. These iconic shoes are coming back in a lux edition that's one for ages. Premium upper and metallic accents add to its iconic status. Whether ballin' or stylin', these classic pair break ankles and turn heads.
Take a walk on the wild side with the Reebok x National Geographic collection. Featuring bold patterns and textures, you'll be the leader of the pack.
The Answer IV takes its cue from its namesake Allen Iverson. It's all about balling on and off the court. It has a custom sockliner graphic and zip shroud disguising lining graphic and lacing system, and features an AI face graphic on the outsole. This clean basketball colorway takes this iconic shoe next level—and like A.I., this shoe's reputation proceeds it wherever it goes.
Brooklyn-based screen printer and design collective LQQK Studio has put its own creative spin on Reebok's most well-know silhouette, the Classic Leather. This printing-inspired shoe is one that people of all backgrounds can connect to, while encouraging creativity and evolution.
Celebrate Victoria's vision and style through a sportswear lens.
The 30th anniversary of the original Shaq Attaq is here, along with a brand-new offering with OG flair and new modeling. Get pumped and get your own pair.
Life finds another way. Step out into a prehistoric future in Reebok's latest collaboration with Jurassic World.
The new colorways of the women's Classic Leather SP give these vintage shoes a fresh look.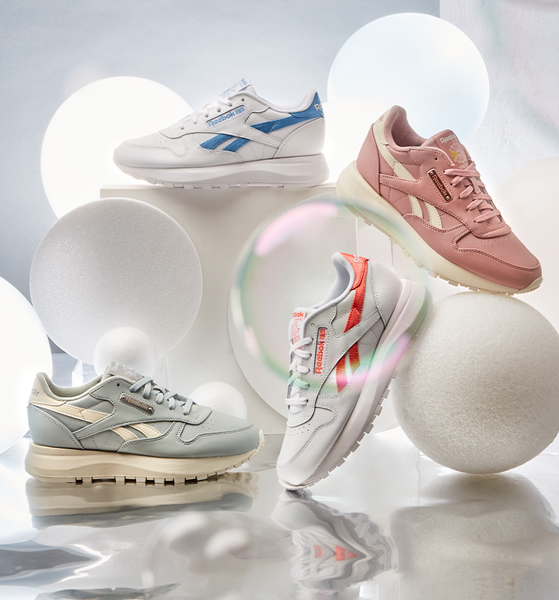 Gear-up your grindset. Like Allen Iverson, the man who inspired them, the new Reebok Question Mid mutes the doubters and challenges expectations. Haunt your court in a shoe that's as hard as you. Turn heads and break ankles with a signature contrast-color toe and crystal rubber outsole. Make no mistake with Reebok-lettered eyelets and the unforgettable Question Mid profile.
Puerto Rican artist Anuel AA has blessed Reebok's next fashion release with platinum beats and diamond style in the iconic Pump Omni Zone II & Classic Leather.
Whether you want to stay in the gym or explore further. The comfort and durability of the Nano X2 Adventure give you the freedom you need to choose. Your workout happens where you decide. Don't miss out.
Cement your place amongst the best with the iconic Question Mid Blue Toe.
This epic collaboration continues with a fresh take on the iconic Club C Revenge inspired by nature and the great beyond.
Reebok X Popsicle ain't for lickin', but they are for wearing. See the stylish, rich colors of this epic collaboration.
There's nothing like an original. Allen Iverson's legendary Answer DMX OGs are back and nothing's standing in the way.
Nano X2 is now here in red, white and blue. Inspired by your fierce summer workouts.
The legendary Pump Omni Zone II returns in a chalk, red and blue colorway that nods to Reebok's heritage and classic Americana.
A little study, a little chat. A Little hitting the books, a little playing around. Get back into it with fresh new gear that brings the style A-game.
As a tribute to another Philly legend, Allen Iverson wore these Question Mid's with the #6 emblazed on them during the 2022 all-star game. The new colorway is a throwback feel and a special nod back to those who came before. But like A.I back in the day, these Mid's look to inspire the next generation of ballers.